9 Adorable Kid DIY Room Ideas
Creating the perfect kid's room can be expensive. Why not save money and make your child's room unique with DIY projects?
If your youngster's room is looking a bit, shall we say "bleh," it's time to do something about it. Raising a kid might be full of surprises, but it'll be no surprise that your kid will be delighted with these DIYs that turn boring into brilliant.
Watch out room, here we come.
1. Stylish Storage
Keep clutter to a minimum with toys tucked away in cute, patterned storage bins that complement the room's decor.
2. Reading Nook
Make reading a fun activity that your child looks forward to and give them a cozy spot to enjoy their books. Designate a reading corner, construct a teepee and provide plush cushions and their favorite stuffed animals.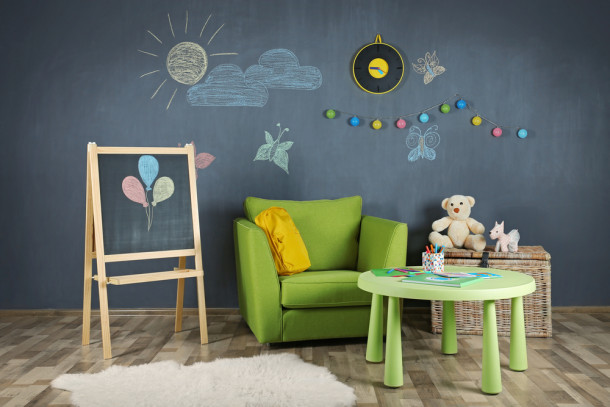 3. Chalkboard Paint Wall
Does your child love to draw? Let their imagination soar by painting one of their walls with chalkboard paint.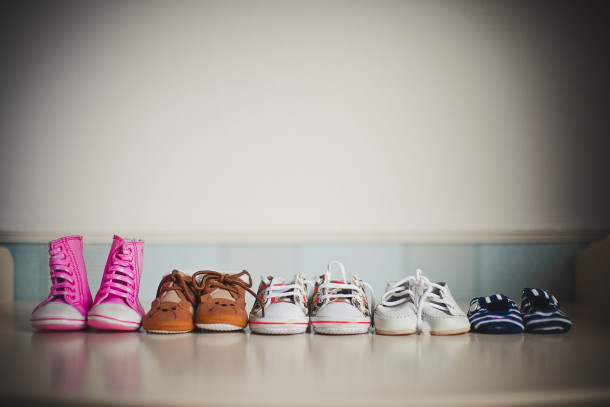 4. Pallet Shoe Organizer
Organize your kid's shoes with this cute idea. Simply set a pallet on its end, screw it into the wall, and tuck your child's shoes inside.
5. Mini Art Gallery
Make a cheap and easy accent wall with this idea from Project Nursery. Create a mini gallery of framed photos, artwork, mirrors, and wooden words or letters in various colors to punch up a plain room. Keep clutter to a minimum with toys tucked away in cute, patterned storage bins that complement the room's decor.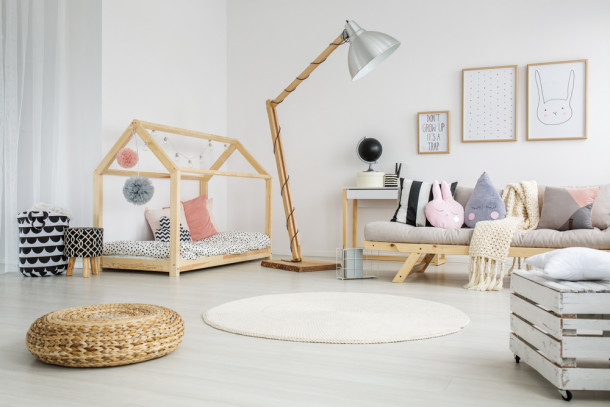 6. Make bed with old pallets
This smart rustic DIY pallet bed makes a contemporary style unlike any other. You can even be creative and adapt the design to your own specific needs with different paint colors.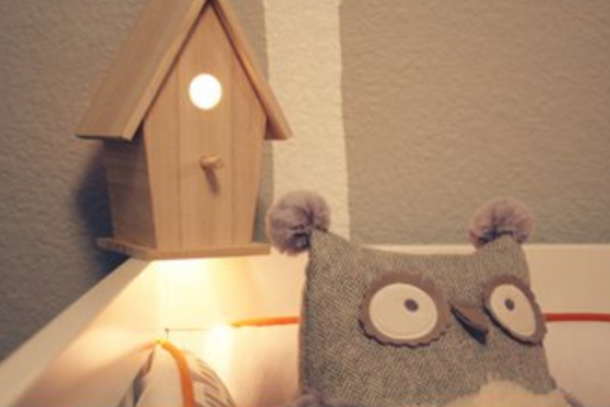 7. Bird House Night Light
This DIY BirdHouse is perfect for a child's room nightlight. It's also a great project to do with your own little one. Grab the glue gun and paint and spend some time together decorating.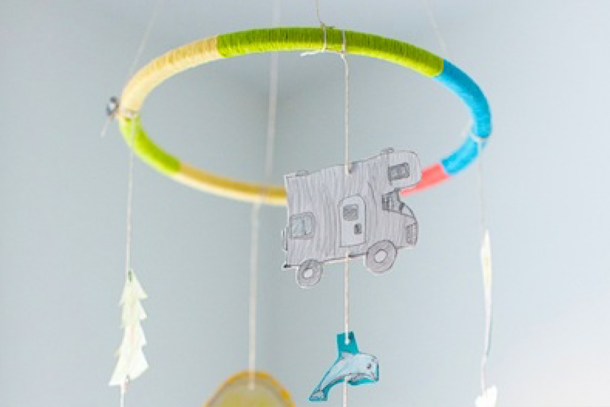 8. Colorful Chandelier
This chandelier is made out of your kids drawings! I know you mama's get overwhelmed with all of the school projects..
9. ShipLap Wall
Everyone loves shiplap! This DIY project is a little more time consuming but oh-so-worth it!
Remember, you don't have to do every idea on this list.
Choose one or two that really fit your child and make it your priority to do this project for them. Even if you feel too busy, these DIY's don't take long to make but will put a smile on your kid's face for years.
Looking to Sell?
Are you sprucing up your curb appeal for a potential buyer? Let's talk!
Read Our Blog
We post new content each week!